Seasonal recommended course ( Hitoe (Houmongi·Tsukesage·Komon) )
- June is the season for single clothes (Hitoe) -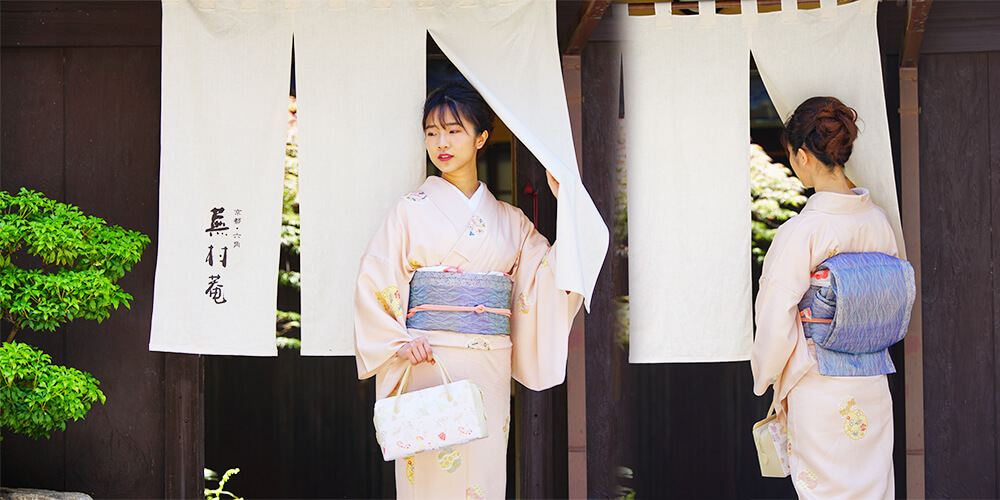 Blowing away the rainy and gloomy day, pinky kimono makes a beautiful encounter...
In the gloomy rainy season of June, put on a silk summer kimono to change your mood
Definitely give everybody a good impression.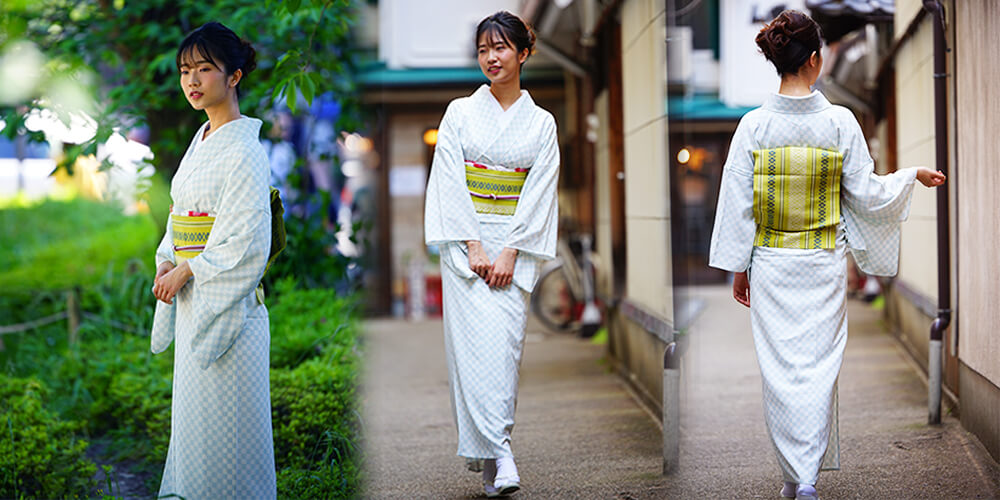 A refreshing blue kimono of checkerboard pattern with green Hakata obi is the perfect coordination for summer.
Compared to winter kimono, summer kimono without inner layer is lighter and more comfortable.
The color and pattern are also very refreshing, and it is easier to wear.
Above all, summer kimono leaves people a fresh and clean impression.
*The merchandise in the picture may be lent out. Hoping for your understanding.
*The picture is only part of the merchandise, please feel free to have a preview of other.